2022-2027 Bond Project: O.P. Schnabel Park
The O.P. Schnabel Park Project will Construct general park improvements within available funding which may include roadway improvements to expand access to park areas, bicycle park, and playground amenities.
Project Type: Parks and Recreation
Status: Design
Project Budget: $1,675,000
Estimated Construction Timeline: Winter 2025 - Fall 2025
Project Contact: Desiree Salmon, (210) 207-2113
NOTE TO BUSINESS OWNERS:
If your business is currently or expected to experience construction in your area please visit the City of San Antonio's Construction Toolkit. This guide helps business owners understand and prepare for City-initiated construction projects.
You're invited to provide input for O.P. Schnabel Bike Park!
Below, you will find images of schematic design plans for O.P. Schnabel Bike Park. Upon viewing these images, there is a section where you have the opportunity to provide feedback that will help shape the Park. Responses will be accepted until Oct. 24, 2023 at 12 P.M.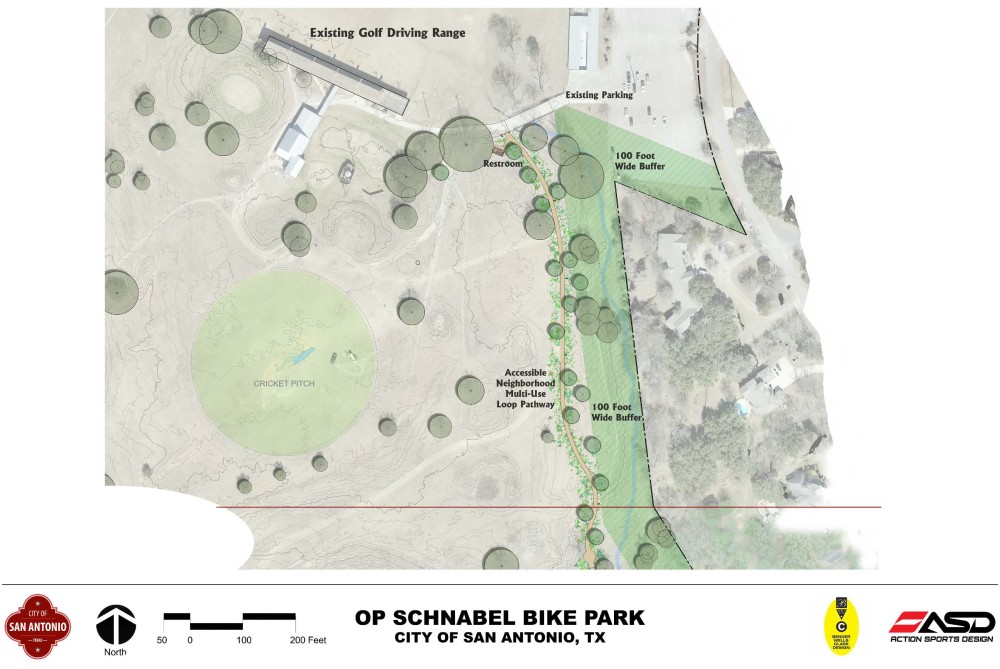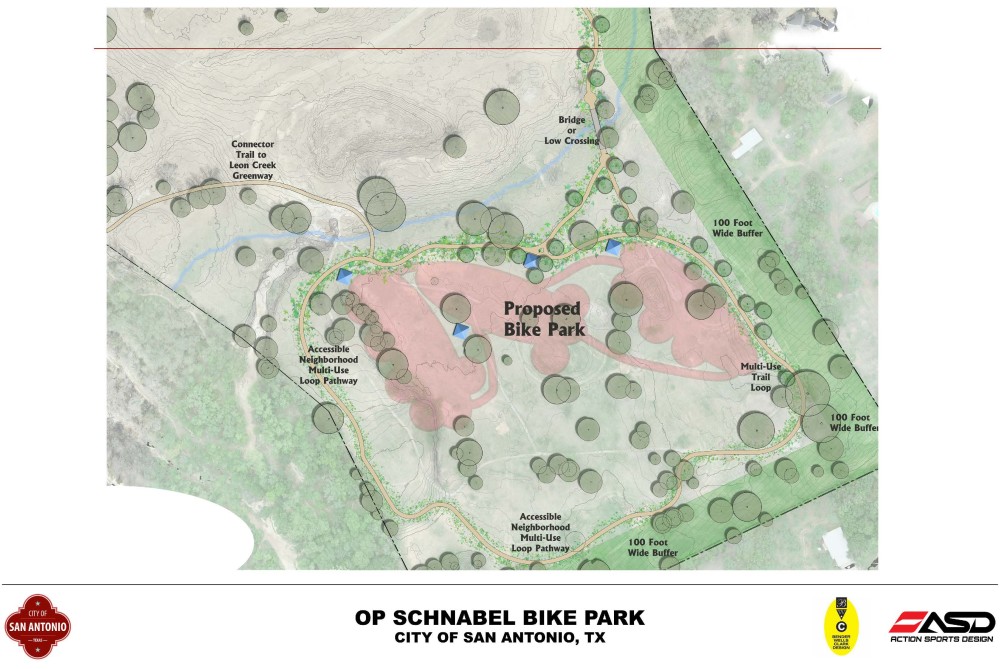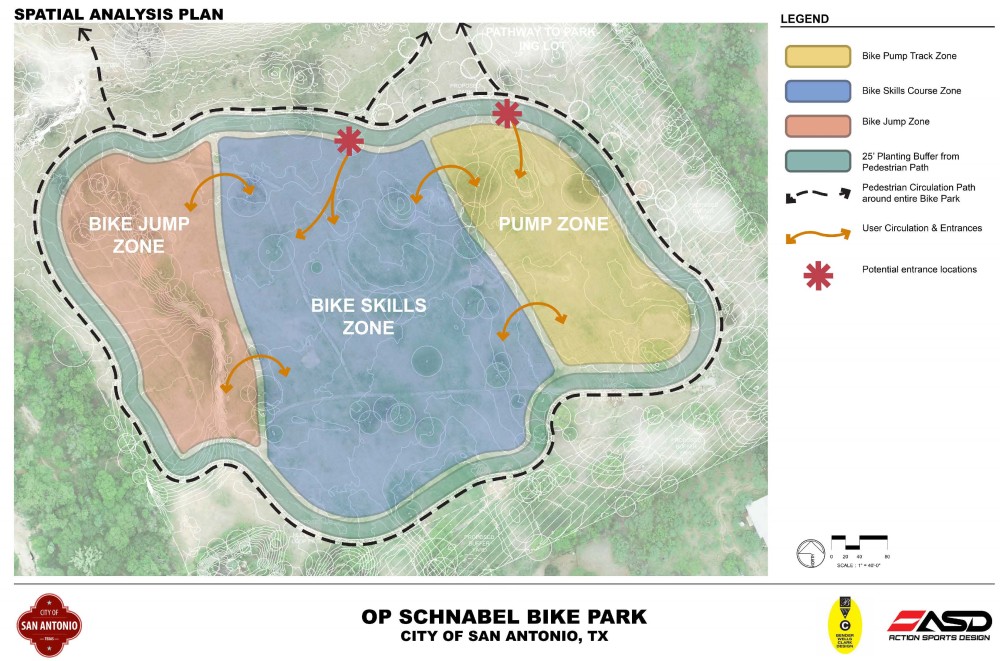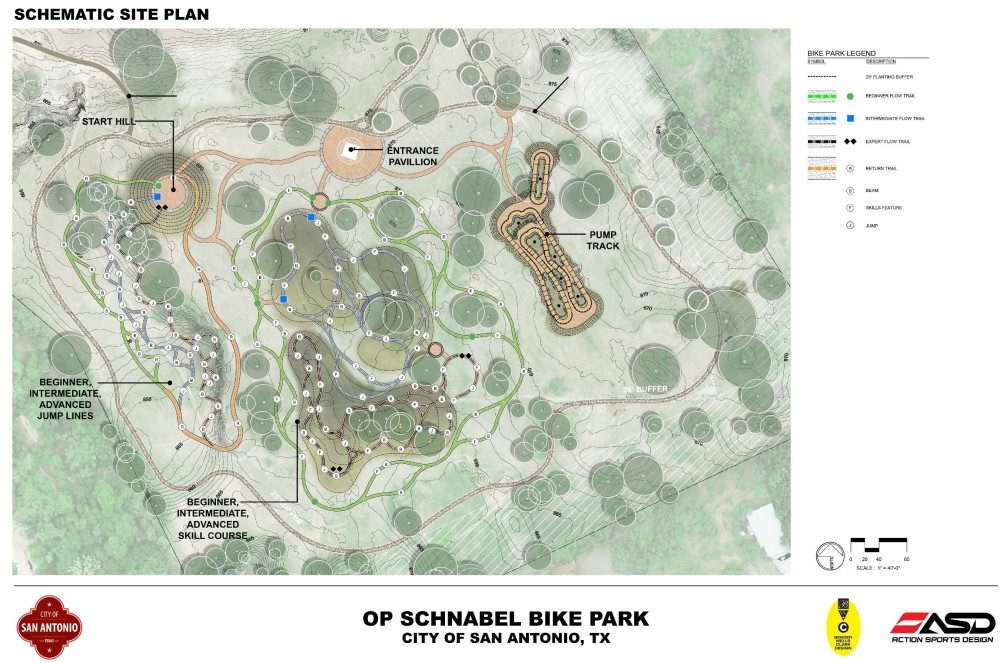 City of San Antonio Survey
City of San Antonio Survey
New Meeting for O.P. Schnabel Park