2022 Community Bond Committee Public Comments
The City of San Antonio presented a list of recommended projects for consideration for the 2022 – 2027 Bond Program. The list of projects was developed by City staff and included input from the Mayor and City Council, external agencies and residents collaborating to recommend strategic investments in projects that advance public health and safety, connectivity, resiliency and equity.
The bond program would allow the City to make major investments in basic infrastructure, such as street, sidewalks, drainage, community facilities and for the first time Housing. The 2022 – 2027 Bond Program is anticipated to be $1.2 billion.
Five community bond committees, comprised of individuals with various backgrounds from across the community, will review and discuss the list of recommended projects. They are charged with critically evaluating and recommending a prioritized list of projects to City Council before an election is called.
HOW TO SPEAK UP
The committees will accept public comments in person at community bond meetings between November 8 - December 9, 2021. For those unable to attend in person, comments submitted via this form will also be shared with the committees. Committees will make final recommendations to City Council in January of 2022. It is anticipated that the 2022 Bond Program will go before the voters for approval in May 2022.
City of San Antonio Survey
City of San Antonio Survey
City of San Antonio Survey
City of San Antonio Survey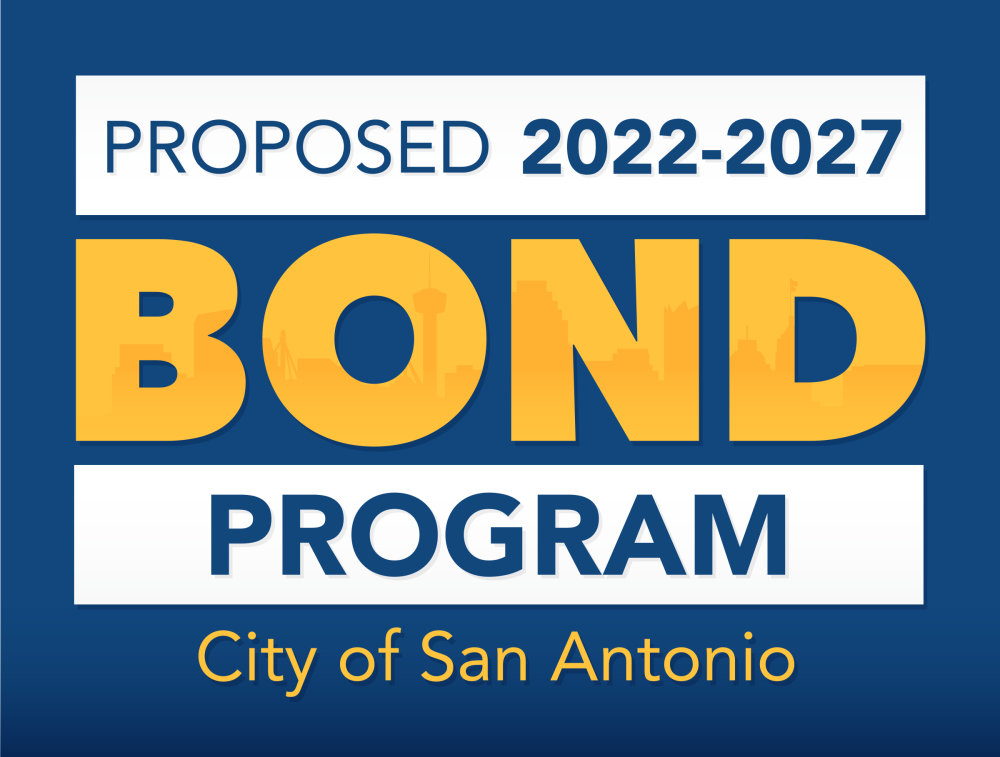 2022-2027 Bond Program
Visit the website to learn more about the proposed 2022-2027 Bond Program.
Staff Contact
April Alcoser Luna
Public Relations Manager
210.207.8026